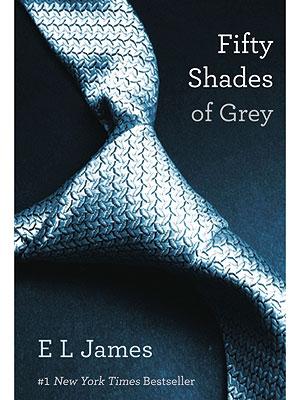 50 Shades of Grey: The Nerd Appropriate Review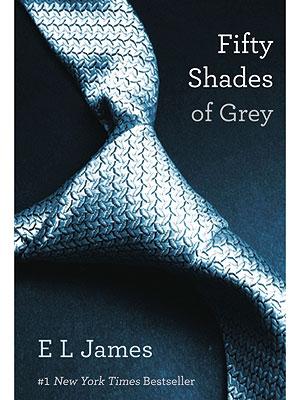 This review is going to be difficult. Not because the book was so incredibly horrifying, but because I am a bit embarrassed to admit I actually read 50 Shades of Grey. If you don't know, this book is about a girl thrust into a world of BDSM and sexual deviancy. Well, that's not all it's about, but sort of. Think Twilight meets HBO's Real Sex sans sparkling vampires.
I'm sure there is a better synopsis floating around, but in all honesty it centers on a naïve girl (Anastasia) who meets a dude (Christian Grey) and then changes her life / expectations / tastes to suit him. Some may disagree, stating that she is the one to change him… but come on, folks, let's get real. The protagonist doesn't have a life without the overbearing Mr. Christian Grey.
Anyway, the review.
Writing.
In a word? Bad.  EL James seems to suffer from the over-use of "Oh my!" as well as an acute case of adverb dependency. Her voice is quite similar to Stephenie Meyer's, but perhaps with less flourish. One could argue that the buying public isn't as concerned with writing as much as they are with plot, so let's jump to that point next since I don't want to bore people with my critique of a best-selling author's craft. Just know that it isn't the main selling point of the novel.
Plot.
Overall, the plot is weak. Spoiler alert! She's a virgin and he's a sex fiend. Because of her "purity," he starts to question his boundaries and behold! They fall in love. But can he overcome his "demons" to stay with her? I guess you'll need to read books 2 & 3.
Impression.
A lot of exploitative sex scenes permeate this book (and sequels). If you're into gratuitous loss of personal control and outrageous displays of wealth, you will love this trilogy.
Something that concerns me is the attraction so many readers have to the romantic character, Mr. Grey. Why do some women find controlling men so sexy?
And to be fair, this is dominance and submission, not some guy being bossypants.
Lines are definitely crossed in this novel, particularly ones regarding personhood. Anastasia, the protagonist, has to sign a contract in which Mr. Grey gets to "own" her, from the clothes she wears to what she eats. Let me say that again. What. She. Eats.
I honestly wouldn't care so much if this book had stayed tucked away in the erotic section of the book store, but alas, it has gone mainstream which brings me to my next point.
Special category: Influence.
I cannot escape this book. It's everywhere!
In the last few weeks I've seen women reading it in the nail salon, the airport, the grocery store and even at the office. An interesting thing to point out, too, is that they were all physical copies of the book. There were probably even more people reading it in front of me on their mobile devices!
As my friend put it, "It's book candy." I am very surprised given the subject matter at how much of it is being consumed. Did you know that 50 Shades of Grey has surpassed sales of Twilight, another literary tour de force?
Rating.
So, beyond my contempt of this book for its lack of story and skill, I will admit to the fact that I read all 3 books in a matter of hours. Not because they were short, but because they kept me wanting to find out what happens. The only thing I can relate this to would be a bottle of cheap, sweet champagne. You can't just indulge in one glass, you have to have three and after a while it gives you a headache.
I give 50 Shades of Grey 3 of 10 tequila shots for keeping me turning pages even if I didn't read or enjoy all the words.
Writer. Snowboarder. Video game proselytizer. All-around nerd and animal lover. During the day, you can find Hilary working as a marketing director for an international software company and at night (where is this going?), she squeezes in as much time as possible with her Xbox or Kindle. If you feel so inclined from reading this awkward description to find out more about her, go here: www.hilaryshapiro.com or @hilaryheskett