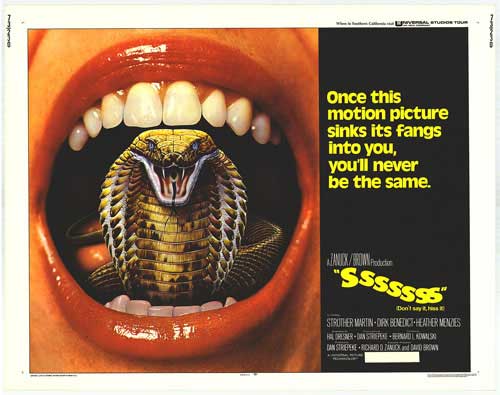 Every once in a while, a movie comes along and changes everything…
This is not one of those movies.
I'll admit two things. I may have had a couple of beers tonight and I may have googled ssssss…but when you come along a gem such as this, you must share it with the world. A movie starring none other then The A-Team's Face (Dirk Benedict) and featuring one of the most schizophrenic trailers I have ever had the pleasure to witness. Please enjoy, as I have already added it to my netflix queue.