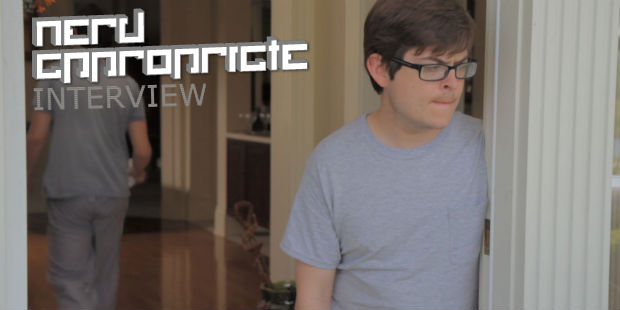 Sean Hackett is the director, writer, producer, and co-star of the independent feature Homecoming.  Last year I had the pleasure of seeing Sean "in action", and, my time on set was incredibly positive.  Even late into the night, Sean kept morale high, got his shots done, and had time to laugh it up with the cast and crew.  It was awesome to see such a competent young young director having a blast while doing his job. We asked Sean a series of probing questions shortly after his "Best U.S./International Film" win at the Kansas City Film Festival. Check it out!
Posted in Interview on Friday May 24, 2013. Read More About Brea Grant, Homecoming, John Thompson, Kate Hackett, Lucas McNelly. Ben & Josh Shelton, Sean Hackett, Tom Fox Davies, Will Lamborn, Zack Weintraub.
Ash is an editor on Nerd Appropriate. Check out the other 580 articles by Ash on our site.