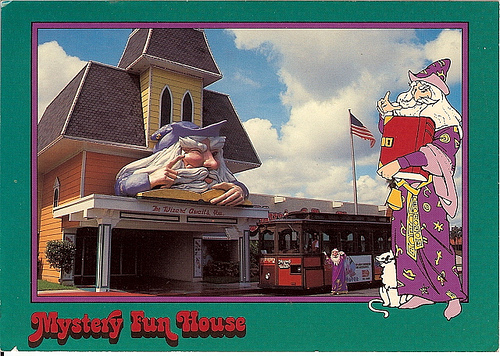 In the 1980s and 1990s you couldn't flick a booger without hitting an arcade cabinet. Orlando was home to a few of biggest arcades I had ever seen, including, but not limited to, Mystery Fun House and Rocky's Replay. Sadly, both are now gone, and Rocky's is a pathetic shell of its former self.
Posted in Editorial on Friday May 24, 2013. Read More About Goldmine, Goldmine Switchblade Stabbing, Mystery Fun House Orlando, Rocky's A Smoking Barcade, Rocky's Replay Closing, Save the Arcade.
Ash is an editor on Nerd Appropriate. Check out the other 580 articles by Ash on our site.