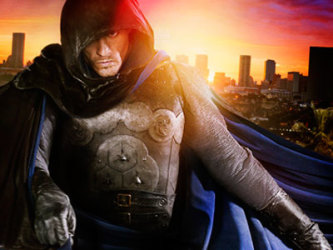 NBC has new heroes. No not those heroes, but some other ones on the new TV series, The Cape. The Cape stars David Lyons as the good-cop-turned-super-hero. The show treads a dangerous line of being comic-y to the point of seeming insincere, but if you can get into that head space, it is worth watching.
Posted in Review, Television on Wednesday January 12, 2011. Read More About comics, david anderson, hero, keith david, Summer Glau, television, The Cape.
Scott is an editor on Nerd Appropriate. Check out the other 350 articles by Scott on our site.