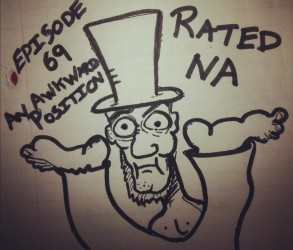 Nerd rage abounds on this podcast as we talk about London Olympics, Violence in Games, Windows H8, and an Avengers TV show. We review Indie Game: The Movie, The Dark Knight Rises, and Wreckateer for Kinect. Finally, your plans for a video game triathlon in our QotW. "69, Dudes!"
Posted in Rated NA on Tuesday July 31, 2012. Read More About Avengers, batman, Blizzard, dark knight rises, indie game the movie, Karnov, London, microsoft, nes, olympics, triathlon, tv, valve, violence, Windows 8, Wreckateer.
Scott is an editor on Nerd Appropriate. Check out the other 350 articles by Scott on our site.