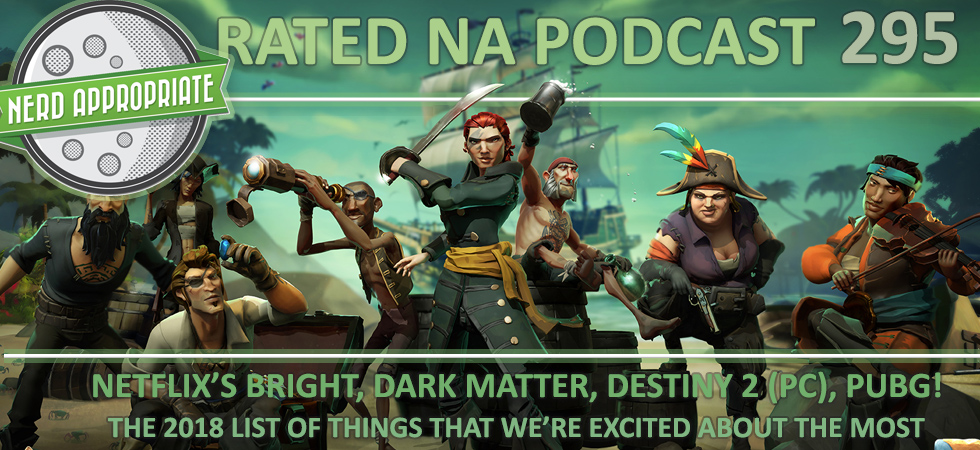 Rated NA 295: The Return of Marty Poopins
Matt, Scott, and Ash return after a long break to talk about all the things they're excited about in 2018! With reviews of Netflix's Bright, Destiny 2 on PC, Dark Matter (Book), and a little game called PUBG. Also this week, the gang takes a look at the things you, our listeners, are anticipating the most this year. Marty Poopins.
Support Rated NA…
– Try Audible and get a free audiobook download
– Subscribe to us on Twitch and follow us on Mixer!