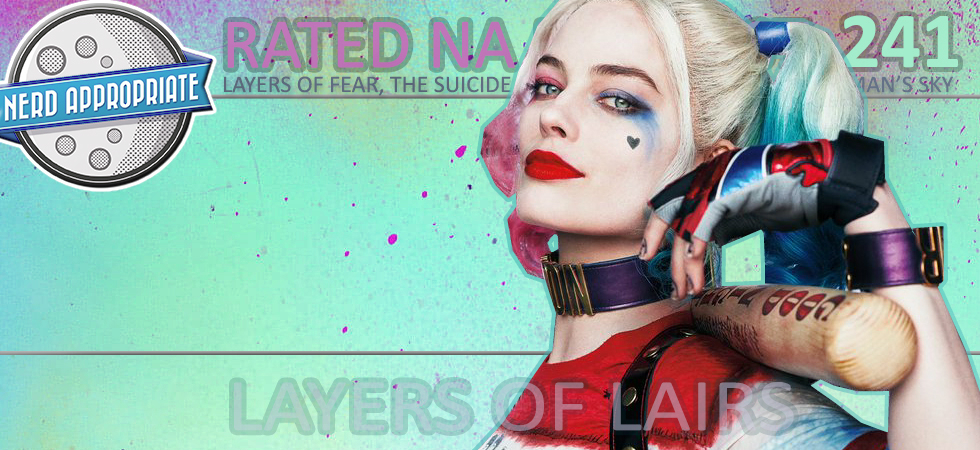 Rated NA 241: Layers of Lairs
Hosts: Matt, Scott, & Ash — We talk Suicide Squad, No Man's Sky hype, the psychedelic horror game Layers of Fear, and the film Don't Think Twice from Mike Birbiglia.

Or download this episode to listen offline
Support Rated NA…
– Save 10% on LootCrate and support Nerd Appropriate with code: RATEDNA
– Try Audible and get a free audio book download
Join us on Twitch !!