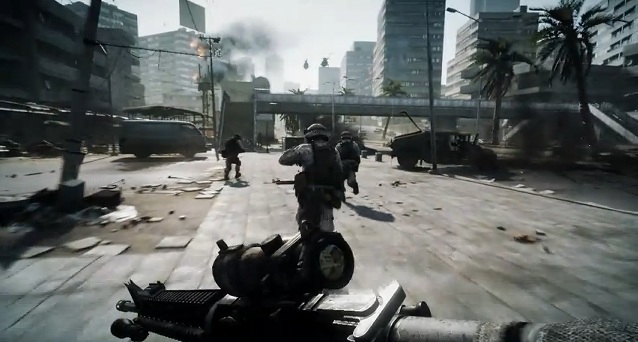 As we inch closer to the release of Battlefield 3, news of the pre-order bonuses are making their way to the internet. And keeping in trend with more recent releases these "bonuses" look more and more like content that should be included in the game to begin with. This is par for the course for many but a large handful of the gaming community on Reddit.com seems to have had enough.
They are organizing a boycott to not pre-order the future release of Battlefield 3. From the reddit post:
"As most of you know, EA recently announced an exclusive DLC for preordering BF3. If you don't purchase the pre-order or limited edition version of BF3, you will have to pay extra for the Karkand expansion pack. The only thing not included in the Karkand Expansion pack is the Guns and ammunition, which will create an unfair advantage for people who pre-order"
This is essentially making customers who purchased the full game even on the first day unable to play certain maps unless they shell out a few more dollars for the DLC.
This combined with three exclusive weapons only available through pre-order give late adopters or even day-of purchasers a game with less content. Many argue that this content was simply stripped from the complete game only to be re-packaged as a gift from EA.
Will this boycott have an impact? Only time will tell but with a release date of October 25th the gamers over at Reddit will have plenty of time to gather minions for their cause.
For more information on the reddit boycott:
http://www.reddit.com/r/gaming/comments/hy24b/battlefield_3_preorder_dlc_boycott_coordination/