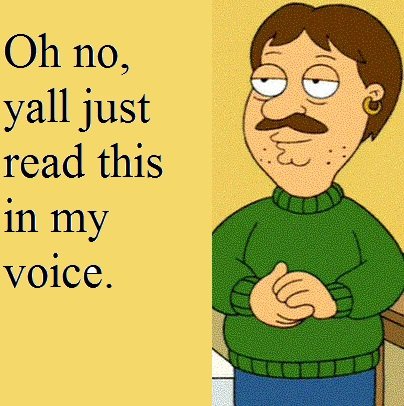 I know everyone is all like "OH NOOOOOOEEEEESSS, WHERE IS THE PODCAST! I USUALLY GET DRUNK AND WATCH YOU GUYS IN A WEIRD ROOM TALK ABOUT THINGS THAT ARE NERDY!!!11!!!!1!!!"
But we have good news to replace the bad taste from the bad news that we left in your mouth…what?
We will be podcasting this Saturday and since it will be episode 25 (yep, we're as surprised as you), we will be having everyone that has ever been on the podcast back, if they can make it. So we will post the time and such here soon, but keep your eyes open and your ears ready for Rated NA Episode 25!