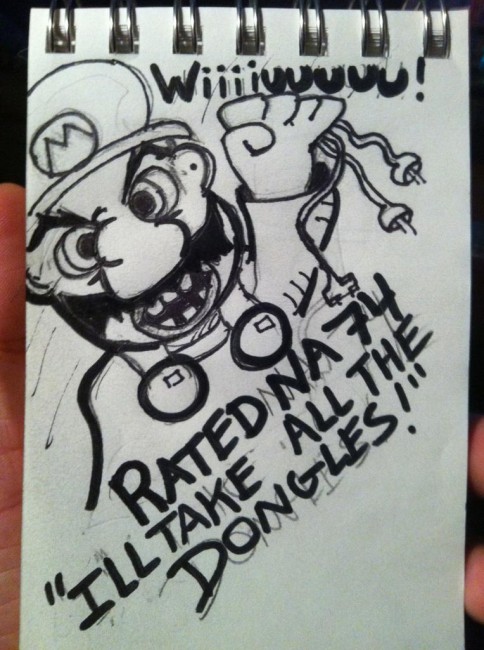 The gang gets into some spirited discussion about the Wii U talking prices, hardware, games, and your feels. There's a new iPhone and a new jam from CossbySweater. We review Transformers: FoC, the new Resident Evil movie, JJ Abrams' Revolution, and the Walking Dead Episode 3. Nah-Quatto!
Audio clip: Adobe Flash Player (version 9 or above) is required to play this audio clip. Download the latest version here. You also need to have JavaScript enabled in your browser.
Posted in Rated NA on Wednesday May 22, 2013. Read More About Bayonetta, fall of cybertron, iOS 6, iPhone 5, JJ Abrams, next-gen, quatto, Revolution, Telltale Games, The Walking Dead, transformers, Wii U.
Scott is an editor on Nerd Appropriate. Check out the other 243 articles by Scott on our site.