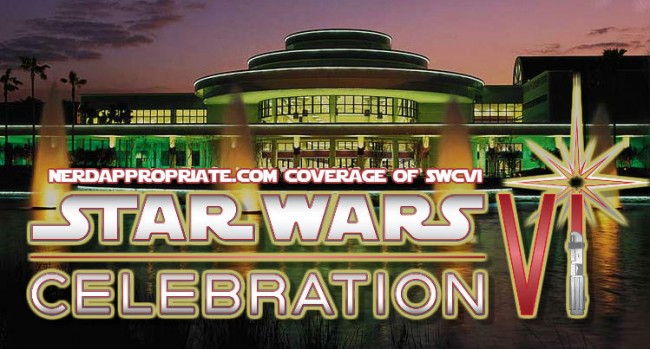 Orlando FL is the theme park capital of the United States and we're just starting to get a ton of incredible conventions in our humble city as well. Due perhaps to the success of Disney's Hollywood studios, Orlando is lucky enough to once again be the home of the biggest Star Wars convention in the entire galaxy, Star Wars Celebration VI.  Here are some of the panel highlights for the big con taking place between August 23 – August 26th 2012.  It should also be noted that we'll be doing our best to provide coverage of the event, and are really keeping our fingers crossed that there will be a lot of Twi'Leks with nice lekkus.
Posted in Conventions on Friday May 24, 2013. Read More About ashley eckstein, Batman The Animated Series, Conventions, Dave Feloni, Jennifer Hale, star wars, Star Wars: The Clone Wars.
Ash is an editor on Nerd Appropriate. Check out the other 580 articles by Ash on our site.