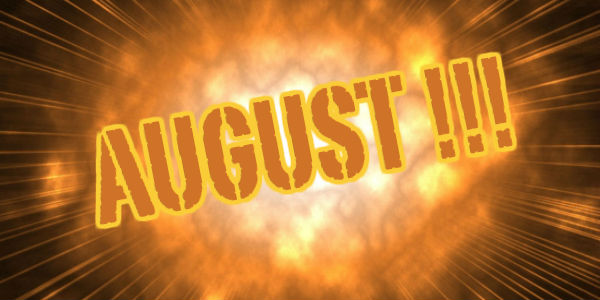 Hey there gang.  Just writing a quick note to thank you for making July one of our best months ever at NerdAppropriate.com. Despite being scattered unto the winds we managed to produce four podcasts (thanks Scott), conducted a bum load of interviews, ran an incredibly fun community game night, and Matt, Hilary, and myself even managed to provide a wee bit of Comic-Con coverage out in San Diego.  So how the heck do we top July?  August! *Explosion Noise*
Posted in Conventions, Site News on Thursday May 23, 2013. Read More About Nerd Appropriate, PAX Prime, rated na, star wars, The Nerd Appropriate Interview.
Ash is an editor on Nerd Appropriate. Check out the other 580 articles by Ash on our site.