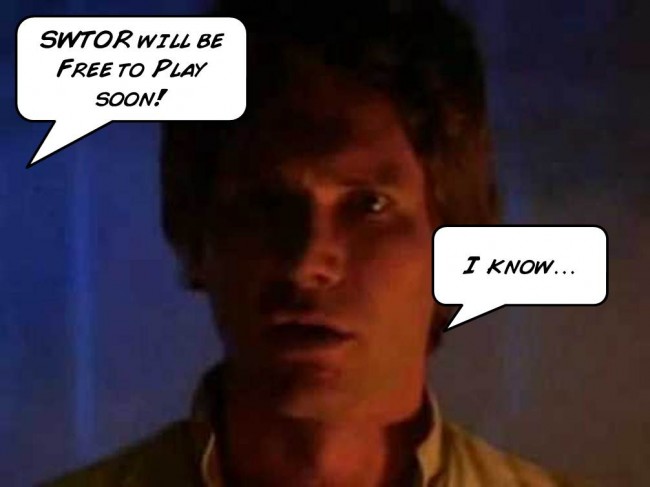 A long (longer) time ago, in a galaxy far, far way… MMORPGs were free to play.
Posted in Games, News on Tuesday May 21, 2013. Read More About Cartel Coins, Cartel Market, free to play, guilds, operations, SWTOR.
Scott is an editor on Nerd Appropriate. Check out the other 243 articles by Scott on our site.